© 2010 Company Name. All rights reserved.

Get Your Golf Course Project Funded!

Although a specialty within landscape design or landscape architecture, golf course architecture is considered a separate field of study. Some golf course architects become celebrities in their own right, though many of the finest golf course architects in the world choose not to become members of any associations, as associations of architects are not government-sanctioned licensing bodies but private groups.

A successful design is as visually pleasing as it is playable. With golf being a form of outdoor recreation, the strong designer is an adept student of natural landscaping who understands the aesthetic cohesion of vegetation, water bodies, paths, grasses, stonework, and woodwork, among other elements.

OUR PRIDE

OUR EXPERTISE

OUR STRENGTH

OUR CONTACTS™

Here are the types of instruments we offer to fund golf course projects: 

- Debt-equity

- Debenture

- Common stock

We work in the range of USD $7 million up to USD $500 million+.

TYPES OF GOLF COURSE PROJECTS

We charge:

  * No Upfront Fees

  * No Application Fees

  * No Revision Fees

  * No Stand-By Fees

  * No Retainers

In committing our own funds, we can help you realize your project!

On the premise that a single firm can combine Funding and Professional Consulting, we can stimulate optimal performance for its clients. Since inception, our success has come from its culture, which strives to foster the same values that help any business succeed: Hard Work, Common Sense and Integrity.

Golf Course projects are often integrated into other types of projects, such as golf resorts or holiday villages.  

Golf course projects will also often include some real estate, such as a spacious clubhouse with all the latest amenities (conferencing facilities, business office, gym, juice bar, etc), a restaurant (or more than one), and even some vacation homes and condos, or timeshares.


Fill out the form.              Get Funded.

Winner of 2009's Best of Business Award by the SBCA!

We welcome the opportunity to talk with you about your project and the funding it requires. 

In order to do so, please click on the button Request Info below and fill out the form - or 
email us directly
! We will get in touch with you shortly.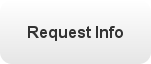 390 N. Orange Ave, Ste 1800.  Orlando, FL  32802 | email: g.herard@gillesherard.com | call: (321) 424-6074